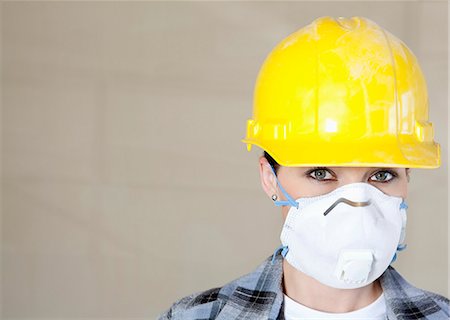 The COVID-19 pandemic has forced many companies to adapt in order to survive. Even in essential industries like construction, businesses have gone through reorganizations in order to keep operating in a drastically different reality. While the pandemic has changed lives and the way organizations do business in countless ways, one thing remains constant: people matter.
Companies rely on dedicated, smart people to help them innovate, adapt to change, grow, and thrive. Now is the time to make sure you have the right people in the right positions to ensure your company can weather an economic downturn and come out stronger.
We want to help you. Seaton and Associates has over 20 years of experience in matching the industry's top professionals with leading construction companies. We understand the challenges of recruiting in an economic downturn but know for many construction companies, hiring is a necessity for completing projects and servicing demand. There are more job seekers than ever right now, and though it may seem counterintuitive, recruiters can provide even more value when you have hundreds of resumes to choose from. A surplus of candidates can make it more difficult and time-consuming for companies to find the right people to fill critical positions.
Furthermore, with tighter budgets, new regulations, and uncertainty in the market, there's less room for hiring errors and more pressing demands on decisionmakers' time. Here are a few reasons why hiring a niche-industry recruiting firm like Seaton and Associates to help bring you the best people is a good idea now more than ever:
We have relationships: With hundreds of thousands of qualified professionals across the U.S. and thousands in your area, the construction-candidate pool is huge, but when you live and breathe it every day for twenty years, it feels much smaller and more connected. We have a strong network of candidates and referral sources that reaches deep and wide. We know which passive candidates to target, get incoming calls from top executives looking to make a change, and have personal relationships with many of the industry's most highly-respected and sought-after professionals. Our candidates know and trust us, and we know them. Strong relationships enable us to match more than just skills and experience to positions. We match based on personality, ambition, fit, and values. Our relationships make our job easier and your results better.
We understand your business: We have the benefit of experience. We've placed hundreds of candidates in various management and support roles across the country. Some of our placements have worked better than others, and we've examined why. Our analysis revealed common traits in candidates that thrive in certain positions vs. those who don't perform as well. It matters that we understand your business and each position we're hiring for really well. It's the difference between hiring an ideal team member vs. a check-the-box employee.
We're fast and accurate. Our typical timeframe for placing construction candidates from the time we receive an order is 30 days. Time is money – especially in construction – and when you don't have a fully-staffed project or team, you're losing it. We work in your time frame, and when our clients need a candidate quickly, we can deliver.
We focus, so you can focus. Recruiting is all we do. We are 100 percent focused on finding the people our clients need to enable their businesses to grow and thrive. This allows hiring managers and executives to focus on doing their jobs. Let us find your next hire, so you and your hiring managers can focus on finding your next deal, serving your next client, or completing your current project.
We can help you hire virtually. The pandemic has not prevented our clients from recruiting and onboarding talent, and we've been on the front lines with them, adapting our processes, and using technology to make hiring in a quarantine a good candidate and client experience. As we've grown accustomed to this new reality, we've adjusted and tweaked our processes to make the candidate screening, interview, and selection process better for our candidates and clients. We will help you navigate the best way to evaluate candidates and for them to evaluate you without meeting face to face.
This pandemic will no doubt have a long-lasting impact on our economy, but businesses who adapt, make smart decisions, and take action will come out ahead. Don't wait to build your team. Strong people make strong companies, and in the midst of a crisis, the strong survive.